SIMS Parent
SIMS PARENT APP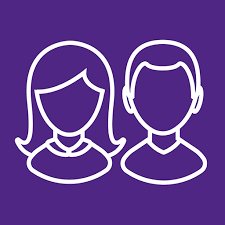 The SIMS Parent App is a convenient way to share information with you about your child's school life.
SIMS Parent is available as both a website and an App - they have the same functionality; the website is www.sims-parent.co.uk and the App for your phone/tablet is available from the Google Play or Apple App store - search for 'SIMS Parent'.
What will you find in SIMS Parent App:
School term, inset dates and contact details available at the click of a button
Attendance Information
Access to update your contact details, so we always have the most up-to-date information in case of emergency
Behaviour and achievement Information
Student Reports
Student's timetable
If you have more than one child at school, you will have access to this information for all your children, from the same app.
Getting started with the SIMS Parent App:
We will send you an activation email (to the email address we have on file for you). Simply click on the link from your smartphone, tablet or PC to activate your account.
From your smartphone or tablet, download the app from the Google Play or Apple App store - search for SIMS Parent.
From a PC or Windows phone, login online at sims-parent.co.uk or you can download the app using the links below.
Please note
Your activation email is unique to you and should not be used by anyone else. If you require an additional login then please contact the school on the email below. SIMS Parent is for Parent/Guardian use only, not Students. Your activation email will expire after 14 days if it is not used, please contact the school if you require a replacement after this date.
When completing Data collection, there are some things we are unable to change:
We cannot legally delete a person with parental responsibility.
Emails are entered as 'work' rather than 'home' to enable the system to work with Groupcall Messenger.
If there is no home number, please do not insert a mobile number & call it home – please leave it blank.

For queries or to request an invitation for the Parent App, please email ParentApp@priestlands.hants.sch.uk